Jelena Jankovic is a qualified tennis player born on 28 February 1985. In 2006, when she made it to the semi-finals of US Open, she entered Women's Tennis Association top 15. She after that came in top 10 in WTA rankings in the starting of 2007 and then top 3 on reaching semifinals of the French Open. In 2007, she won Mixed Doubles title with her partner Jamie Murray at Wimbledon Championships.
Jelena Jankovic was born in Belgrade and she was the third kid and had 2 elder brothers the first one was Marko and then Stefan. She has studied economics in Belgrade at Megatrend University. Though, she put an end to education and began with her tennis career.
Her brother and coach Marko exposed Jelena to tennis. After getting trained in tennis club, 'Red Star', she got training at Tennis institute of Nick Bollettieri. In 2001 She won as a junior player in Australian Open and then she started playing on WTA Tour.
Jelena Jankovic came in top 100 after winning the ITF title in Dubai in 2003. After 3 months, she came in top 10 after winning in opposition with Elena Dementieva 6-1, 6-4 Australian Open in 2004. At Budapest, she succeeded with her first WTA title after beating Martina Suchá in final; she came number 51 in world after her success in Budapest. She defeated top 20 players such as Paola Suárez, Patty Schneider, and Vera Zvonareva, after that she was ranked number 28 in world.
In 2005, Jelena got defeated in final to Lindsay Davenport by 6-4, 3-6, 6-4. She lost in final to Maria Sharapova by 6-2, 4-6, 6-1 in Birmingham in June. Though she ranks no 17 in the world, 16-year-old Nicole Vaidišová defeated her by 7-5, 6-3 in October. At the end of year 2005, she ranked 22.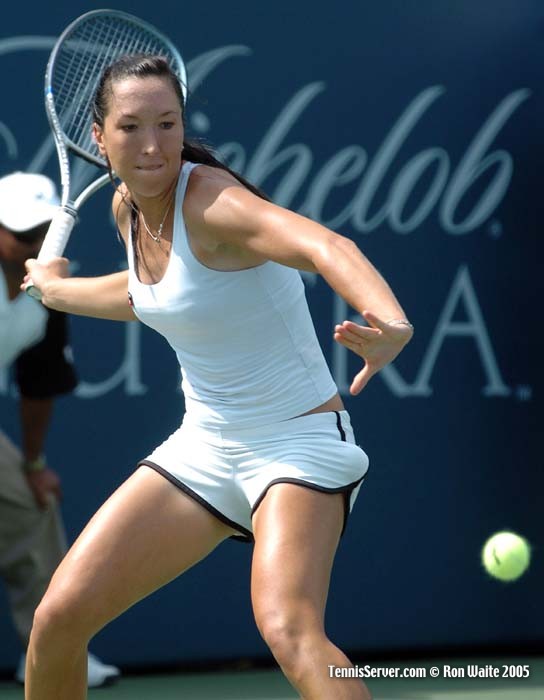 Venus Williams lost to her by three sets in the third round by her and this win is looked upon as a turning point in Jelena's career. She also overpowered Ana Ivanovi?, Sania Mirza, and Serena Williams in the semifinal at JPMorgan Chase Open. In 2006 she was only player to who defeated both the William sisters. She lost to Elena Dementieva with 6-3, 4-6, 6-4 in the final.
In 2007 Jelena Jankovic won her second title defeating Vera Zvonareva at the Tier 4th ASB Classic tournament in new Zealand Auckland. She overpowered Sam Stosur, Martina Hingis, Amélie Mauresmo and also Nicole Vaidišová in her second tournament at second Tier Medibank International event. In 2007 her last tournament was WTA Championships where all three matches to Anna Chakvetadze, Justine Henin, and Marion Bartoli defeated her.